IB Diploma Vs A Level - Sixth Form choices
It is possibly one of the most important decisions you may have faced to date, what to study at Sixth Form. Choosing not only the right Sixth Form curriculum, IB Diploma or A Level, but the best subject mix to support future university aspirations and career paths.
Whether you have a clear idea of the path you wish to follow, step forward medics, vets and architects, or whether it seems far too soon to know that answer, step forward, almost everybody else. Ultimately the next two years will provide the foundation for whichever path you take.
What matters most, is that the choice you make now provides the best possible basis on which to grow, academically and importantly into a well rounded adult, with the core skills to navigate university life and the global world beyond.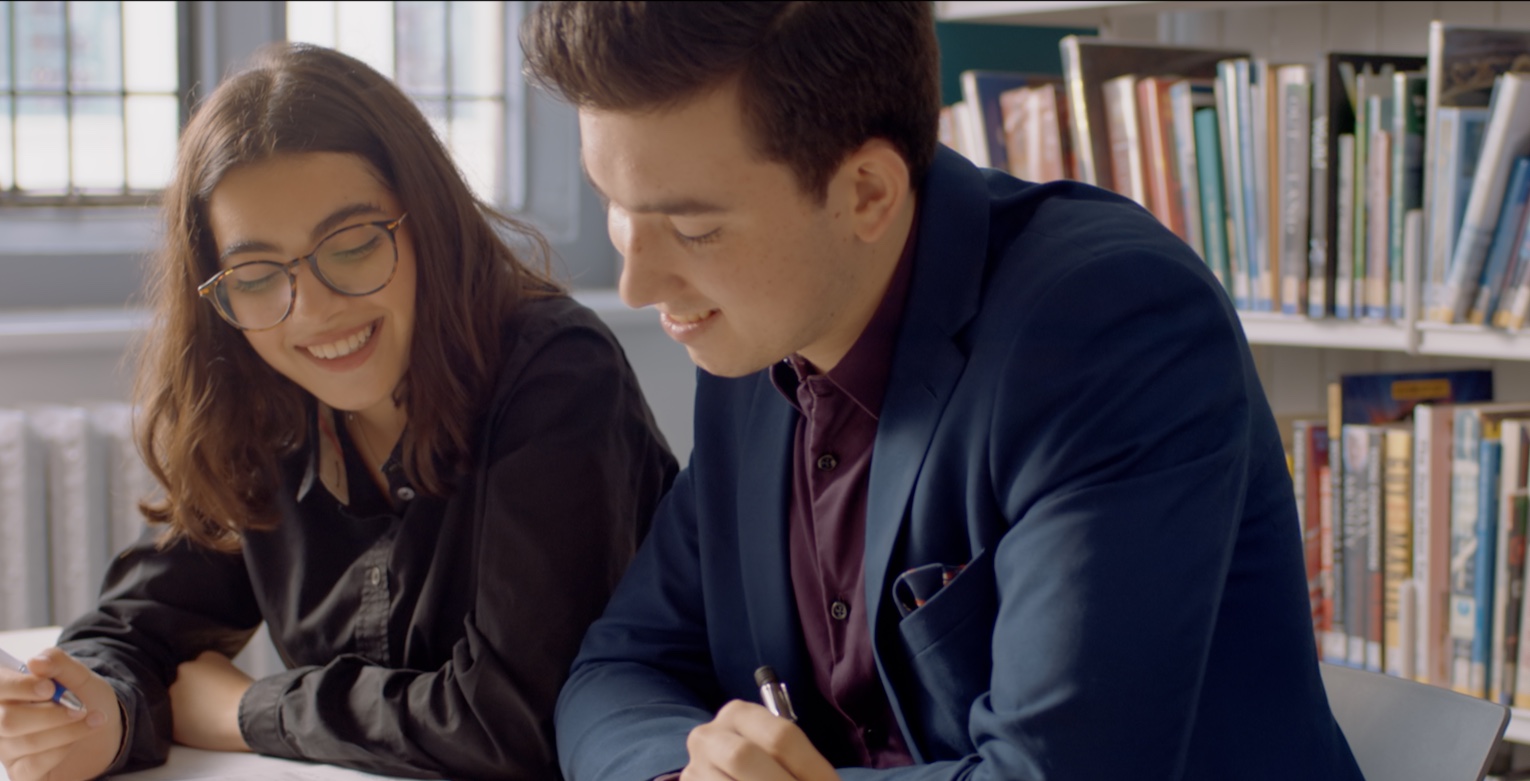 Throughout this blog post we explore two of the most popular curriculum available in UK independent schools, the traditional British A Level curriculum versus the globally minded, International Baccalaureate Diploma Programme to explore some of the questions surrounding each.
As a student on the cusp of deciding Sixth Form options, or as a parent guiding their teenager through the educational pathway, it is important to understand the different student outcomes between A Level and IB.
We will also take time to explore the IB Points system and how it relates to A Level grades, which may be better understood by British parents. Knowing what each one has to offer and being able to determine which course will suit your child is increasingly important in our ever changing world.
What is the background of A Levels and IB?
Founded over 70 years ago A-levels have been the traditional 3 subject choice of many a UK Sixth Former. However, since 2010 there has been growing critisism within the UK of their ability to remain fit for purpose in preparing young people for the rapidly changing workforce.
Established as a school leaving certificate, the A Level is, in a nutshell, a test of purely academic ability only.
The IB Diploma, has been around far longer than you may think, having celebrated its 50th birthday in 2018. Founded by teachers with the purpose of preparing young people for the modern world and university, its educational philosophy reaches far beyond the repetition of knowledge.
A truly global alternative, studied across 156 countries, it's breadth of curriculum sees it frequently referred to as the 'gold standard' in education.
Naturally there are other programmes available at Year 12, BTEC and PreU for example, however for the purpose of achieving top university entry we focus our attentions on the differences between IB and A Levels, both two year academic courses which students choose at 16 years with university entry in mind.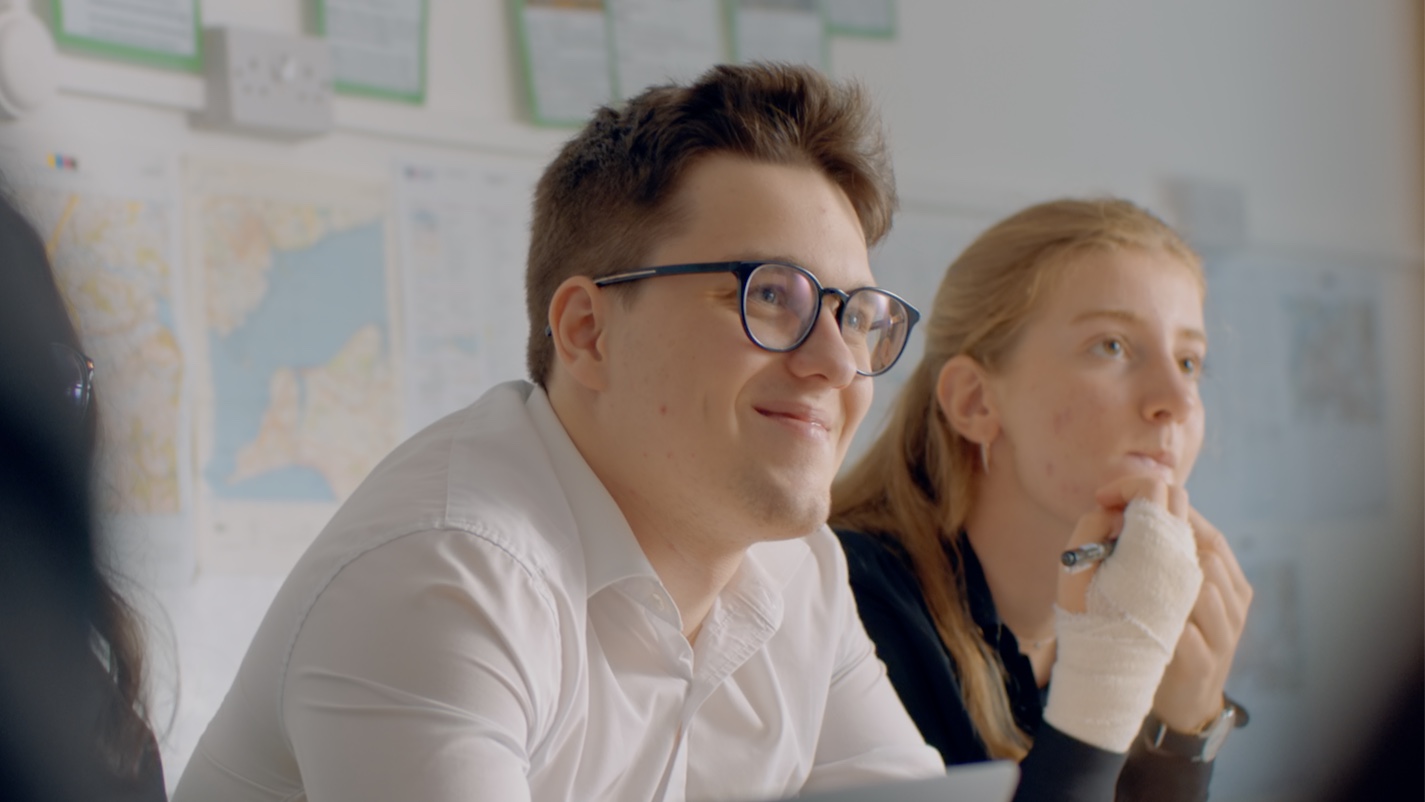 What are the subject differences between IB and A Level?
The 'Advanced Level' or A-level is a 3 - 4 subject, two year, sixth form qualification offered across a range of different subjects.
The IB Diploma is a two year, six subjects course with an inner core specifically designed to develop leadership, critical thinking and research skills.
During the IB Diploma, three subjects are taught to Diploma students at higher level, which provides an opportunity for indepth analysis and three subjects are taught at standard level, which adds breadth to the overall education. The IB Diploma also includes an inner core of subjects to develop leadership, critical thinking and research skills.
In a multi-disciplinary world the IB's focus is very much looking forwards towards preparing students for university and the workplace beyond.
Entry requirements depend on the school of study, however are largely comparible with IB school entry requirements, which from the British system would be a minimum of 5 GCSE passes at A* - C (9-4).
At Westbourne our minimum entrance standard is 6 GCSE grade 6 (B) or above. International students may well have studied MYP, the IBO's middle years programme prior to undertaking the full diploma.
Subject choices: A Level vs IB
Subject choice varies from school to school, however it is worth being aware for those looking at top university entry of the group of subjects referred to as 'fascilitating subjects'.
Fascilitating subjects have long been prized by Russell Group universities for demostrating academic rigour and although there are reports of some universities moving away from this strict list, with competition being so high for the most competitive courses, when considering choices it is sound advice to keep within the core groups if aspiring to a top twenty university and a competitive, non-arts based course.
Fascilitating subjects include:
English literature
Maths and further maths
Chemistry
Biology
Physics
History
Geography
Classical languages
Modern languages
For those certain about their chosen career path with a singular interest, the three subject choice facilitates an indepth understanding of subject disciplines, however it is a narrow subject only study in terms of developing an overall education.
It may very much suit a medic looking at taking the three core sciences, however for those who may also have an interest in further their linguistic ability, or exploring a humanity based subject, the focus excludes that option.
Do I have to study maths as part of the IB?
In short yes!
Why...because it is an absolutely core skill in life. and the UK falls way behind in the global league tables on maths ability...our aim is to change that and ensure you are fully numerate at 18!
However, we all appreciate that not everyone shares Dr Griffith's love of maths, so the choices at IB facilitate maths being a standard level subject which essentially keeps your arithmatic and long division ticking over throughout your studies and ensures you can hold your head high in future business dealings.
Students choose from two maths courses, depending on ability:
Maths, analysis and approaches
Maths, applications and interpretations.
Either one can be studied at HL or SL, our experience has seen more talented mathematicians tackle HL Applications and Interpretations, with those who may not enjoy the subject quite so much take SL Analysis and Approaches.
Do I have to study a second language at IB?
IB Schools, are referred to as IB World Schools for very good reason, the growth and development of globally minded students is at the very core of the philosophy.
The study of a second language at IB, whilst a core subject block, fully supports those who may not have had the opportunity to get to grips with a foreign language previously. At Westbourne we offer a range of language options, most recently popular choices have included Chinese and Spanish ab initio, where students have started from scratch.
What are the 'extra' subjects I have to study at IB?
The 'inner core' of the IB Diploma is far from three extra subjects, simply put they are life skills which will support students in many ways, university entry being just one of them.
The three parts, which are compulsory, versus A Level's which have no further compulsory elements include:
Theory of Knowledge
CAS
Extended Essay
The IB Diploma is often visually displayed as a circle, with a core which provides the foundation for all subject choices and future studies.
Theory of Knowledge (TOK): Learn how to think, not what to think.
TOK is a core part of that process. Developing a coherent approach to learning that unifies academic disciplines, it explores critical thinking, arming students with the skills to dig deeper into topics and have the curiosity to learn more.
It is yet another aspect that admissions officers would see as beneficial, as critical thinking is hugely required in academia, as well as in the workplace. The IB is designed to create lifelong learners who are able to understand that other people, with their differences, can also be right.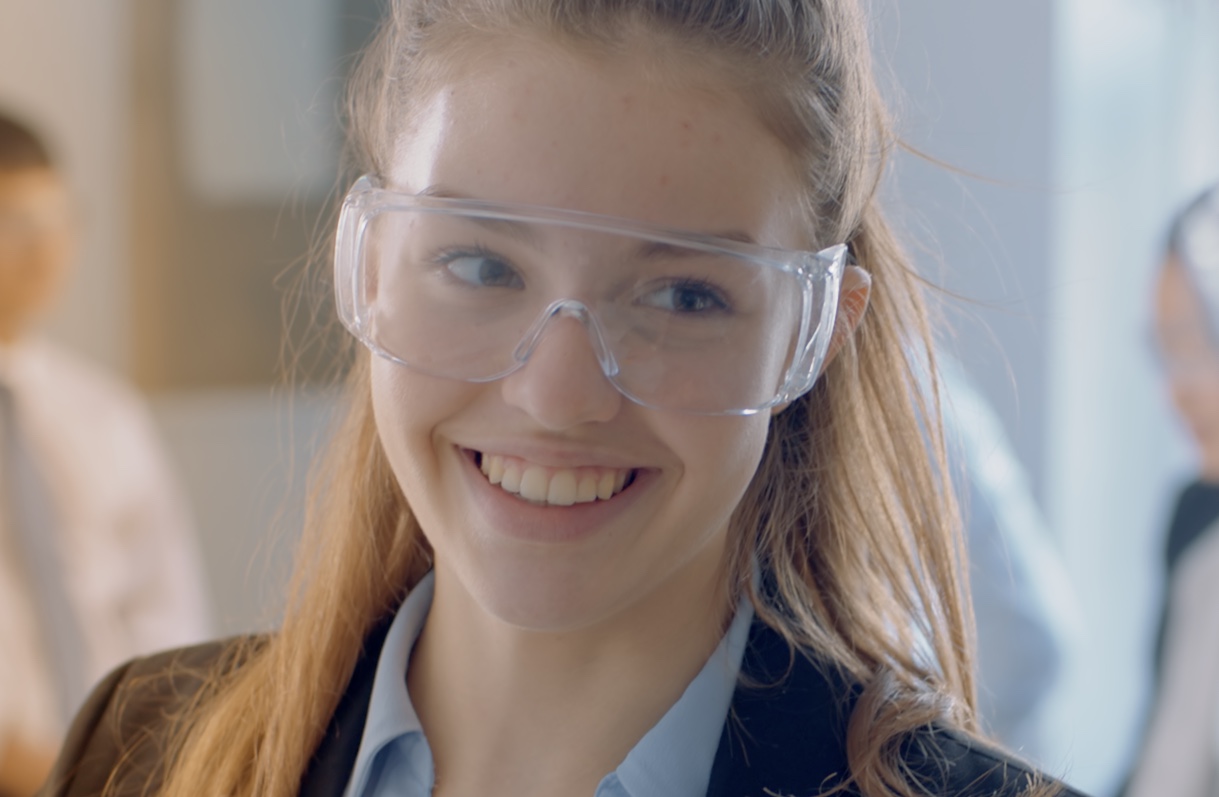 Creativity, Activity Service (CAS) : as the name implies, a component of the IB that requires students to spend a set hours per year developing creative skills, being involved in an activity, or sport and providing a service for their community.
A fully supported integral part of the IB Diploma which forms part of the IB Organisations mission to shape knowledgeable and caring young people who help to create a more peaceful and compassionate world.
Shaping healthy young adults with an appreciation for creativity and an understanding of how they can play a vital part in helping their own community. It is beneficial for both personal and interpersonal development.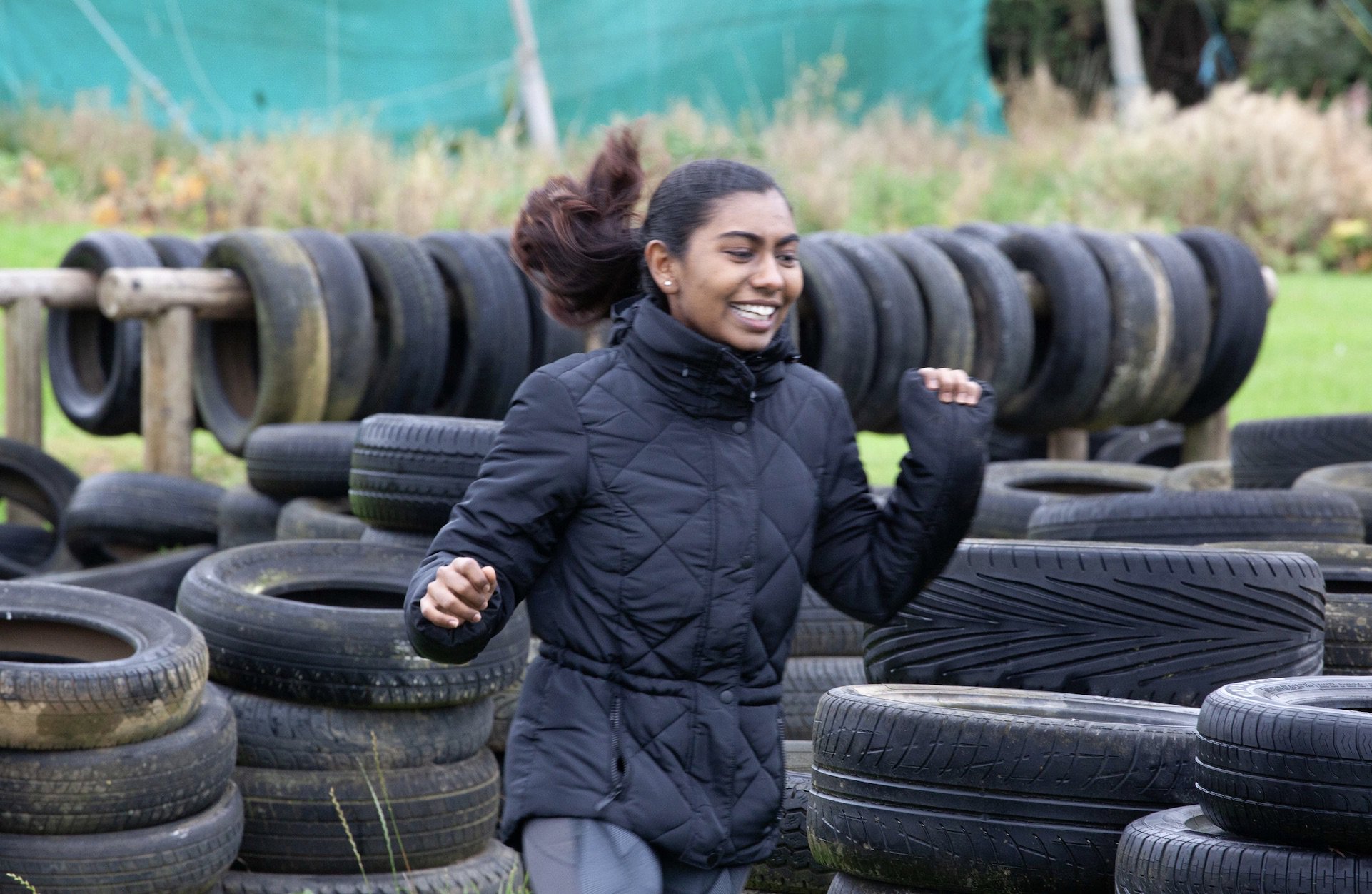 The Extended Essay (EE): an in-depth independent research project relating to a subject of student interest. It is also one area where A Level students can pick up an extra skill as some schools will offer an EPQ option which in some way mirrors the EE, albeit less supported.
The EE is oft cited as providing an excellent opportunity for students develop independent research skills with the full support of their IB Co-Ordinators, as well as showcase their abilities to University Admissions Officers.
The EE is framed around the type of assignments students might encounter at university, the 4000 word essay proves to admission teams that the pupil is well equipped to handle the challenges of higher education, as well as providing strong talking points in university admission or career based interviews.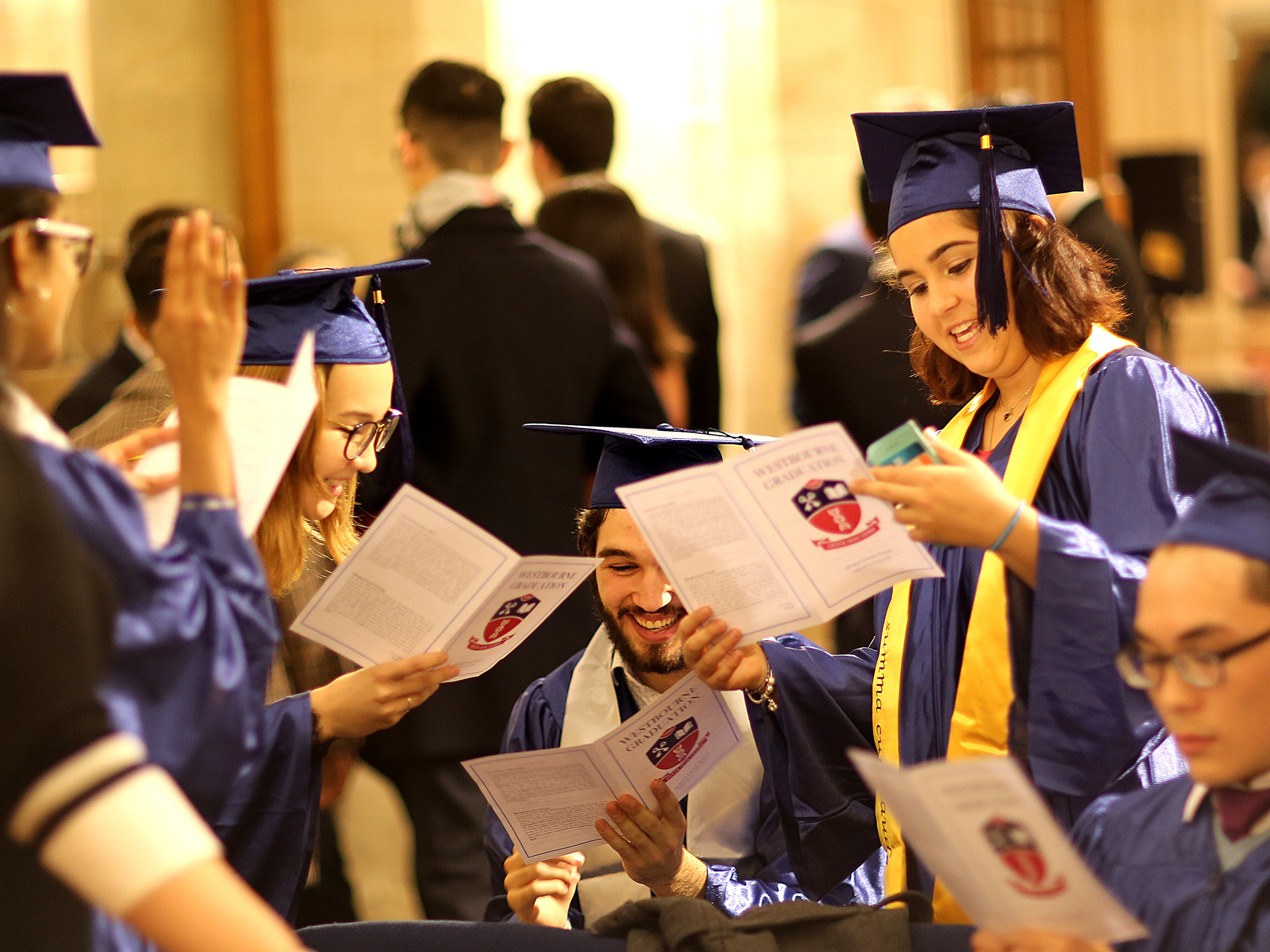 Do you have to be really clever to study the IB?
So is the IB only for super bright, ultra hard working students? To claim so would be hugely unfair to any hard working A Level student. To achieve a grade of 40+ Points at IB and to achieve 3 A*'s a A Level it is highly likely the students will have worked just as hard.
The granularity of the IB Point scale does enable the most talented students to be clearly identified by admissions officers, as it goes far beyond the typical 3 A* maximum. However the course is designed for all students and is about breadth and depth of education and understanding, not simply grades.
The IB Diploma pass mark is 24 Points, the Global Average is 29.8 Points and Westbourne's 2020 Average was 37.3 Points, with 83.3% of students achieving 7 or 6 (A* /A equivalent) in their Higher Level subjects,.
The IBDP is best suited to students who although they may not always know which subject they want to study at university, they have a clear vision of being well prepared for the future and keen to play their part on the global stage.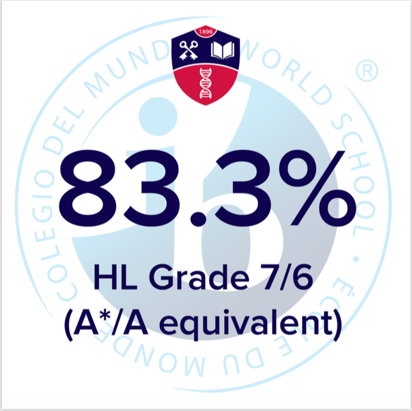 How do IB Diploma grades work?
A Levels follow an alphabetical grading, which from a university admissions perspective looks mainly at A* - C.
The IB Diploma is numerical, with a maximum of 45 Points beig achieved by a mere 0.1% of the population of students who sit the Diploma world-wide.
IB results are announced at the start of July each year, enabling students to know their university place prior to many other students. A Level results are announced mid August.
IB grading:
Each subject is graded on a 1 - 7 point scale, with 7 being the top mark
3 additional points are earned for the Extended Essay and Theory of Knowledge.
24 Points is the pass rate, the worldwide average is 29 - 30 Points,
Westbourne's long term average is 36 – 38 points.
IB Diploma growth has been consistent year on year world wide, 630, 430 exams were taken in May 2019 from 166,278 candidates in 218 subjects across 144 countries and 2926 schools.
Does the IB Diploma really help university entry?
University admissions officers tend to love the IB Diploma! The reasons are two fold. Firstly, the IB Diploma with its 45 Point grade scale, versus the A* - E, A-Level scale, enables students to truly showcase their academic ability.
Secondly, beyond grades, admissions officers assess subject interest and student ability to stay the course at university. IB Diploma students learn tenacity throughout their Sixth Form studies, and with proven lower drop out rates in the first year of university compared to A Level students you can see clearly why admissions officers favour the IB Diploma.
Research has shown that approximately 1/5th of IB university entrants (19%) achieve a 1st Class Honours Award compared to 14.5% from other entry courses. With almost twice as many IB Diploma entrants (5.1%) taking Medicine and Dentistry compared to A Level entrants (2.9%).
The table below is taken from the University Admissions Officer Report, 2017 and highlights how well prepared IB Diploma students are for university entry.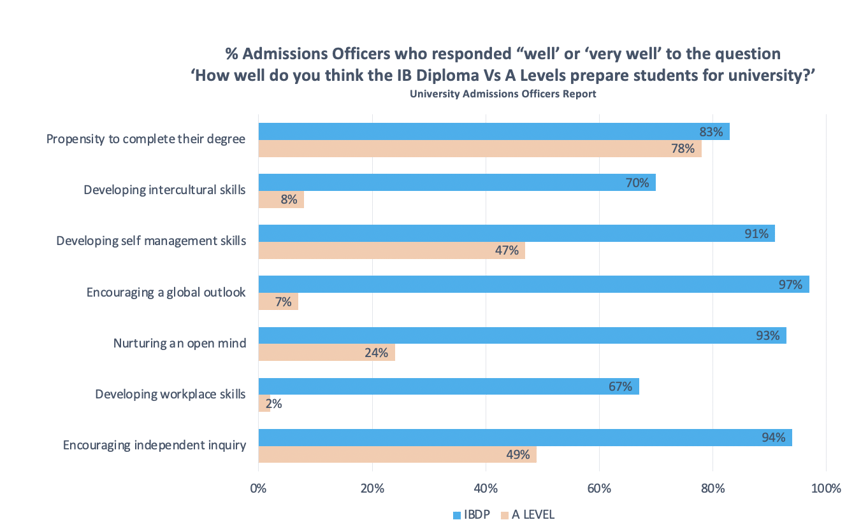 For those looking to study at College in the US, there is a widespread practice to grant IB students credit and/ or advanced standing and fast tracking in certain subjects, further demonstrates the positive perception of the IB among higher educator officials. Even Stanford offers course credits on IB HL subjects.
With highly selective institutions like Stanford regarding the IB Diploma as one that "forms highly capable, strongly prepared candidates who are ready to take on a challenge". In the UK an analysis by the Higher Education Statistics Agency found that IB students were more likely to go to a top 20 ranked university than their A-level peers.
They were also more likely to get a first-class degree and be among the top of their class, as well as to take postgraduate study.
In recent years British universities, amongst their ranks, Kings College London, Bath, Birmingham, Leeds and Royal Holloway, have made deliberate, explicit and substantial changes to their entry requirements to attract IB students.
There is more leeway in what is required from students even at the very top universities. Oxford asks for between 38 to 40 points and Cambridge usually requires between 40 to 42. Because with the IB there are more ways to make up the points students tend to be less anxious about achieving those results.
We spoke to a parent who recently had to make the choice between enrolling their child onto A-level or IB Diploma, both offered by the same school. The mum shared that her preference was the IB programme because it was a better fit for the type of student her son is. She described him as
'happy to develop critical thinking and wants to know how things happen. He has an interest in almost every subject".
The IB meant that her son could study both psychology and visual arts without having to drop a second language, which suited him perfectly. It also meant that he has a few more years to decide what university degree he wants to enrol in. She recognises that it adds more time to spend working and acknowledges that the CAS element is a great addition, however a very time demanding aspect. That being said, her son ended up being more disciplined and learned early on to manage his time efficiently - a skill which is incredibly useful when progressing onto university.
It is largely believed that because life requires students to think for themselves and not be 'spoon-fed' the ability to think, challenge and evaluate as well as make decisions are all vital skills for life and to the future world of higher education and work. The IB is thought to be much better suited for the rapid innovation of our century.
These additional skills, although not strictly academic come into play at university level. It is important to note that the IB Diploma focuses on both academic and non-academic knowledge, skills and abilities important for success in the transition from secondary to university education.
Other common benefits that IB Diploma alumni have cited are motivation, work habits, time management, ability to form their own opinions, research, writing and analytical skills and the ability to draw interdisciplinary connections.
Although the IB does not allow students to study three pure science subjects, this isn't necessarily a limitation because of the empathy that pupils gain by studying humanities. A recent example we know of is two pupils who went on to interview for a dentistry course at a Russell Group university - they both spent most of their time discussing subjects unrelated to teeth but integral to the IB.
Surveys and studies across a wide range of contexts repeatedly demonstrate how well prepared and confident IB students feel in undertaking university studies. In addition to pride in participating in the programme, students commonly report feeling well equipped to adjust to, and succeed in, university coursework.
Keen to learn more? Explore our Ultimate Guide to the IB Diploma.